Sunset Playhouse Important Information
Sunset Playhouse COVID19 Updates
Due to COVID19 and concern for our patrons, volunteers, performers, and staff, we have made the following changes to our schedule:
RESCHEDULED PRODUCTIONS
THE VAGINA MONOLOGUES, September 17-19, 2020.
CANCELLED PRODUCTIONS
RHODE'S ROADHOUSE ROWDIES, March 19-22, 2020
THOROUGHLY MODERN MILLIE, JR, May 10-11, 2020
LITTLE RED RIDING HOODIE, May 13-16, 2020
RISING STAR REUNION, May 16, 2020
WINNIE THE POOH, KIDS, May 16-17, 2020
BAREFOOT IN THE PARK, June 4-21, 2020
THE START OF SOMETHING BIG, June 11-14, 2020
60th ANNIVERSARY SINGALONG, June 14, 2020
NOBODY DOES IT BETTER, July 8-12, 2020
CABARET: July 16 – August 2, 2020
WEST SIDE STORY, July 16-August 9, 2020
THE BEAT GOES ON, August 10-11, 2020
REVENGE AT THE REUNION, October 10, 2020
SHEEPSHEAD TOURNAMENT, November 7, 2020

Our lobby/box office walk-up window is currently closed for the safety of our patrons and staff. If you hold tickets to any of the above productions or  have any questions please  email our box office (boxoffice@sunsetplayhouse.com) . We appreciated you patience as we respond to all inquiries as quickly as possible.
Season Subscribers please note: The renewal deadline for Subscriptions has been extended to July 15, 2020.  We will not begin processing any subscriptions until after this date. There may be some changes to the line-up – we will keep you posted.
  Single tickets for our productions will go on sale August 18, 2020.
We are constantly reviewing all future Sunset Playhouse performances and School for the Arts offerings. We are committed to the health and safety of our patrons, volunteers, performers, staff, and students. We sincerely appreciate your flexibility and understanding as we continue to update our schedule.
Welcome to Sunset Playhouse. The history of The Playhouse is a story of friendship, camaraderie, joy, hard work, and perseverance. Since its first production of THE TURN OF THE SCREW, The Playhouse has been blessed with the contribution of 1,402,050 hours of dedicated service from 36,850 extraordinary volunteers.

September 10, 2020
-
September 27, 2020
John Smith, a happy London taxi driver with an irregular working schedule, has one little problem. He is married….
September 17, 2020
-
September 19, 2020
Note: We have rescheduled THE VAGINA MONOLOGUES to September 17-19, 2020. We have moved all ticket holders to the…
September 21, 2020
-
September 21, 2020
FIFTY YEARS AGO, THE GREATEST BAND OF ALL TIME CONCEIVED AND RECORDED THREE OF THE MOST REVOLUTIONARY ALBUMS IN…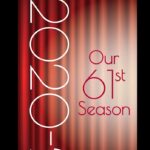 Click here to view our dazzling 2020-2021 brochure
Read More »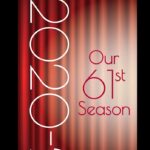 Check out our exciting 2020-2021 Season. We hope you are as excited about it as we are! Season Tickets renewals and new orders will be
Read More »