Sunset Playhouse Important Information
With the public health emergency declared by Governor Evers, we have made the following changes to our schedule:
After Sunset Show, THE VAGINA MONOLOGUES, rescheduled to May 21-23, 2020. Musical MainStage Concert, THE BEAT GOES ON: ROCK CLASSICS, rescheduled to August 10-11, 2020,
SideNotes Cabaret, NOBODY DOES IT BETTER: CHICK SINGERS OF THE '70S rescheduled to July 8-10,
CABARET & BAREFOOT IN THE PARK are now on pause and will be rescheduled based on updates from the CDC.
For all performances with reserved seating that we have rescheduled, we have moved you to the exact same seats on the rescheduled dates. Our box office will be contacting all ticket holders to discussing options via email or phone. Our lobby/box office walk-up window is currently closed. If you have any questions please call (262-782-4430) or email our box office (boxoffice@sunsetplayhouse.com) We appreciated you patience as we respond to all inquiries as quickly as possible.

We are reviewing all future Sunset Playhouse performances and School of the Arts offerings. We are committed to the health and safety of our patrons, volunteers, performers, staff, and students. We sincerely appreciate your flexibility and understanding as we continue to update our schedule. At this time, our box office is closed for walk-up assistance. Welcome to Sunset Playhouse. The history of The Playhouse is a story of friendship, camaraderie, joy, hard work, and perseverance. Since its first production of THE TURN OF THE SCREW, The Playhouse has been blessed with the contribution of 1,402,050 hours of dedicated service from 36,850 extraordinary volunteers.

April 23, 2020
-
May 10, 2020
At this time, our production of CABARET is on hold. We are in the process of rescheduling this wonderful…
May 10, 2020
-
May 11, 2020
Due to COVID-19 this production is currently on hold. We hope to reschedule. We will update as soon as…
May 16, 2020
-
May 17, 2020
Due to COVID-19 this production is currently on hold. We hope to reschedule. We will update as soon as…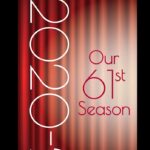 Click here to view our dazzling 2020-2021 brochure
Read More »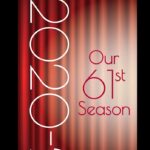 Check out our exciting 2020-2021 Season. We hope you are as excited about it as we are! Season Tickets renewals and new orders will be
Read More »