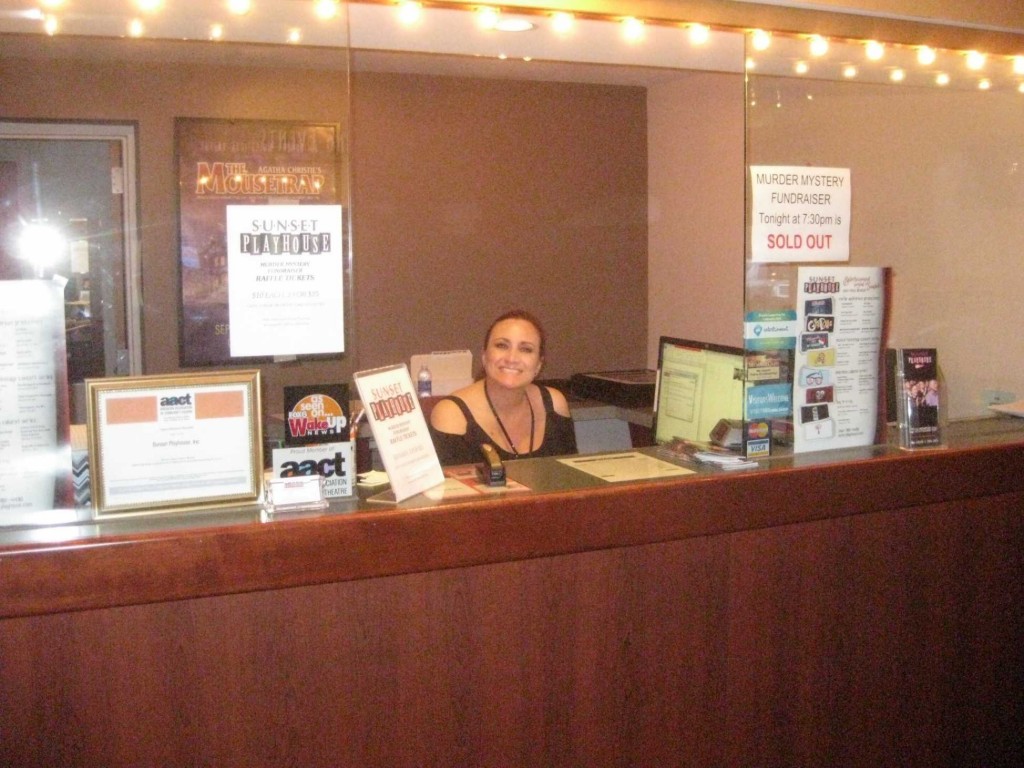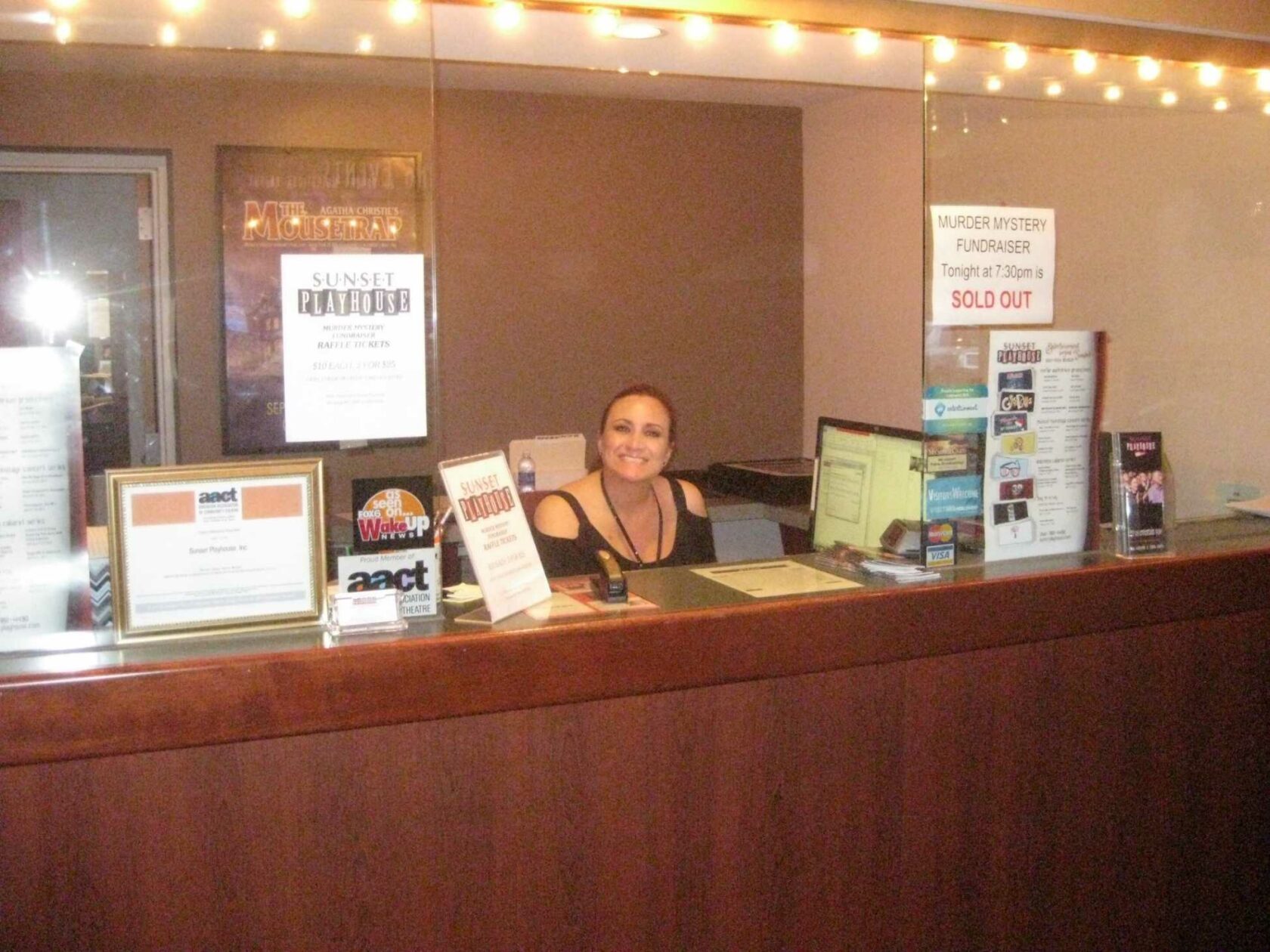 Box Office Manager
Stephanie Rejman Staufenbeil
sstaufenbeil@sunsetplayhouse.com
Sunset Address 
700 Wall St., Elm Grove, WI 53122
Box Office Hours
Tuesday-Friday 1-5PM
Sunset Playhouse Box Office Important Information
To order tickets, please visit or call us at 262-782-4430 during Box Office hours to speak to a representative, email us at boxoffice@sunsetplayhouse.com, or place your order online. 
The Box Office is open Tuesday-Friday 1-5PM and  1-hour prior to any production for purchase of tickets for that show's performance ONLY.
Seating for shows opens 1/2 hour prior to show times.
PLEASE BE ON TIME!  Latecomers will be seated in the back of the theater at an appropriate break in the onstage action.  Patrons may then move to ticketed seats at intermission.

Box Office Contact
boxoffice@sunsetplayhouse.com
262-782-4430
If you call the Box Office and reach our voicemail, please leave a message and a Box Office representative will return your call in the order it was received.
If calling one hour before the start of a performance, we may not be able to take your call as Box Office representatives will be assisting walk up customers.
If purchasing tickets at the door, please arrive early to select the best available remaining seats for the production.
All patrons, regardless of age, must have their own ticket. Children 4 years of age and up are welcome to attend our shows when accompanied by an adult. For the comfort of all, lap-sitting is not permitted.
ALL SALES ARE FINAL
Sunset Playhouse does not issue cash or credit card refunds for unused or unwanted tickets.
Exchanges for different performances of the same show may be made up to 48 hours prior to the performance.
If you will not be attending a performance due to illness, you MUST contact us on or before the day of the performance BEFORE the scheduled show time by calling us at 262.782.4430. Please leave a message if the Box Office is unavailable.
Senior tickets – 60 and up
Child tickets – 12 and under
Food and Beverage carry-ins are not allowed at Sunset Playhouse. Beverages and tasty treats from Fazio's chocolate will be available for on-site purchase.
If you have any questions, please contact us at boxoffice@sunsetplayhouse.com