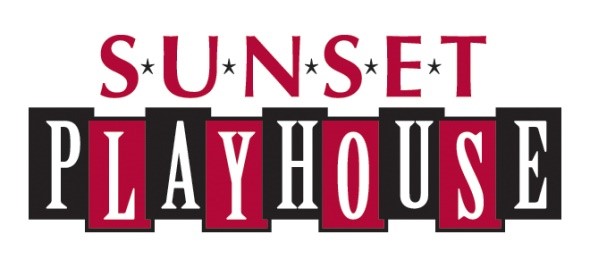 This page is for the rental of costumes, props, set pieces, and theatrical equipment. If you would like to rent the Studio Theatre at Sunset Playhouse please contact Artistic Director Nancy Visintainer- Armstrong at 262-782-4431 ext 234.
Rental Information – Please Note: At this time, due to COVID19, we are NOT doing any rentals.
A wide variety of production items are available for rental for both personal and professional use. When rentals open up again, you may browse our stock rooms by appointment only: Monday-Friday from 1PM-4PM. Note: we are unable to look for items/sizes for you. You will need to pay in full for all items at time of rental.
Rental items must be picked up/dropped off on Monday – Thursday between 1-4 PM – BY APPOINTMENT ONLY.  Please call Shannon Franklin to make an appointment. (262-782-4431 ext 296)  If you visit Sunset to rent or return items without an appointment, you will be turned away.  Only Shannon can show you props or receive return of props and again, this may be done ONLY with a scheduled appointment.  Thanks for your cooperation.
Unless an invoice is provided (schools, established accounts,) full payment for the rental is required at pickup. (Cash or Check) A refundable damage deposit may also be required. Items may not be altered without prior approval. Lost or damaged items must be replaced or compensated for. All costumes must be dry cleaned upon return with proof by receipt. Costumes which do not fit may be returned before the production start date for a refund, and no dry cleaning is required for those items.
Prices listed below are for a 3-week maximum rental period. Additional charges to be determined at time of rental for periods that extend beyond the 3 week time period (generally 50% of original rental fee per each additional week – i.e. if an item is rented for $20 for up to three weeks, each additional week will be charged at $10 per week.) There will be a $10 late fee assigned for every week beyond the return date listed on the rental contract.
Props/Furniture
| | |
| --- | --- |
| Sofas/Dining Tables | $20 each |
| Upholstered Chairs | $15 each |
| Un-upholstered Chairs | $5 each |
| End Tables/Shelf Units | $5 each |
| Pictures/Mirrors | $5 each |
| Dressers | $10 each |
| Benches | $10 each |
| Bed Headboards | $10 each |
| Small Props | $1-5 each |
| Plants | $3 each |
| Specialty | TBD |
Costumes
| | |
| --- | --- |
| Furs/Tuxes/Full Uniforms | $15 each |
| Gowns/Wedding Dresses | $15 each |
| Dress/Suits/Sets | $10 each |
| Pants/Skirts/Shoes | $5 each |
| Petticoats | $5 each |
| Blouses/Hats/Vests | $3 each |
| Shirts | $3 each |
| Ties | $1 each |
| Specialty | TBD |



We Do Not Rent Weapons or Vintage Items
Rental Sales Tax:
We MUST either charge sales tax to a renter or have a physical copy of a completed Wisconsin tax exempt form on file. We will keep your exempt form on file for future rentals. If the renter does not provide the document, even if they are tax exempt, we MUST charge sales tax.