Theater designed specifically for families with children ages 3 – 8
bug in a rug Children's Theater is a great way for children, students, and their families to experience live theater while learning about kindness, determination and friendship from troupes of professional actors!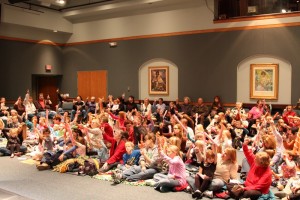 The Sunset Playhouse School for the Arts Children's Theater bug in a rug series is an interactive experience for the whole family, targeted for children ages 3-8. bug in a rug Theater is a casual and fun introduction to the performing arts where laughter
and audience participation are strongly encouraged.
Each performance has a theme and educational points targeted for this age group. Everyone is invited to come dressed in pajamas, and bring along blankets, pillows and stuffed animals to snuggle in for a great time at all of our performances.
Did you know that bug in a rug theater is available for both public and private performances? We travel to your facility!
 2019 – 2020 bug in a rug Children's Theater Series includes:

For more performance and ticket information, visit our show page by clicking here.
Group Ticket pricing for bug in a rug performances at the Sunset Playhouse: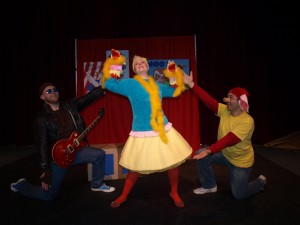 Groups of 25 or more people (including children and adults) are only $8/Adult & $5/Child! Take advantage of this fantastic price and invite your friends,   family, students, and anyone else who is a child at heart to our funny and educational shows.
Call our box office and reserve your tickets now at (262) 782-4430!
Do you have questions or want book a travel performance? Contact Erika Navin: Director of School for the Arts, at (262) 782-4431 x290 or: enavin@sunsetplayhouse.com