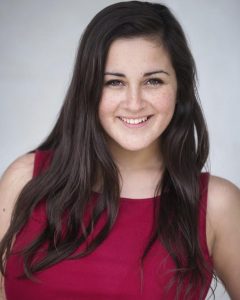 Brookfield resident Emma Borkowski has been named a Rising Star for Musical MainStage, a professional concert series at Sunset Playhouse in Elm Grove.
The daughter of Nicole Krebs and Jeff Borkowski, Emma is a senior at Brookfield Central High School where she's active in the Chamber Choir, leads an all-female a cappella group, and has been seen in OLIVER! (Nancy), CRAZY FOR YOU (Polly) and PETER PAN (Tiger Lily). With singer-dancer-actor credits at Skylight Music Theatre, First Stage Children's Theatre, Waukesha Civic Theater, and the KIDS from Wisconsin, her favorite roles include Annie (ANNIE), Dorothy (THE WIZARD OF OZ), Louisa (THE SOUND OF MUSIC) and Rosie (BYE BYE BIRDIE). After graduation, Emma plans to study marketing and performance.
Sunset Playhouse, now in its 57th season as one of the area's premier community theaters, is also home to three professional series, including Musical MainStage. Each of its themed concerts offers one promising high school student an opportunity to work alongside professional singers and musicians.
Emma will join Doug Clemons, Karen Estrada, Matt Zeman and Grace Bobber in a show called Family Ties. The 90-minute concert will feature songs from musical families like the Everly Brothers, the Jackson Five and the Bee Gees.
Performances are on Monday and Tuesday, March 6th and 7th. For more information about the production or tickets, you can CLICK HERE or call its box office at 262-782-4430.