Welcome to Sunset Playhouse
The Sunset Playhouse is a story of friendship, camaraderie, joy, hard work, and perseverance. Since its first production of THE TURN OF THE SCREW, the Playhouse has been blessed with the contribution of 1,402,050 hours of dedicated service from 36,850 extraordinary volunteers.
Sandy, the four-times-married-three-times-divorced owner of a wedding chapel in Las Vegas, has certainly seen her fair share of matrimonies!…
Good Vibrations! Pull on your best Hawaiian shirt and grab an umbrella drink! Let's ignore the howling January winds…
BoyGirlBoyGirl has been crowned "Milwaukee's Manhattan Transfer" as they've taken the A-Train through some of the best four-part vocal…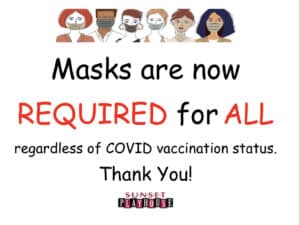 Dear Sunset Patrons, Sunset Playhouse has created extensive pandemic guidelines for the safety of our patrons, performers, volunteers, students, and staff. Over the past two years,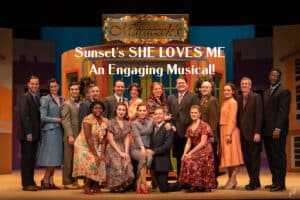 If you loved YOU'VE GOT MAIL starring Tom Hanks and Meg Ryan, you will LOVE SHE LOVES ME! 5 performances remain for this wonderful holiday
Welcome! We hope you will audition for a Sunset show!
We hold auditions for all performances at Sunset Playhouse, and EVERYONE is welcome to try-out for every show!
Sunset Playhouse loves our volunteers.  We rely on them to help create the high-quality productions that Sunset is known for.  
Tanya Tranberg, who is currently playing Fiona in 4 WEDDINGS AND AN ELVIS, a hilarious comedy which runs January 20 – February 6, 2022,…
Sunset Playhouse has been educating, entertaining, and inspiring children and adults since 1960!
Subscribe to Our Newsletter
Would you like to receive information on Sunset, our upcoming shows
and events, volunteer opportunities, and more?