Welcome to Sunset Playhouse
The Sunset Playhouse is a story of friendship, camaraderie, joy, hard work, and perseverance. Since its first production of THE TURN OF THE SCREW, the Playhouse has been blessed with the contribution of 1,402,050 hours of dedicated service from 36,850 extraordinary volunteers.
THE PIANO MEN: BILLY JOEL & ELTON JOHN A Tribute By Johnny Rodgers Award-winning Broadway veteran JOHNNY RODGERS pays tribute to…
When opportunity knocks, answer the call! Talented teens who missed out on their high school musicals due to school…
We're going to rock the house as we Journey through Styx, Foreigner, Boston, and many more of our all-time…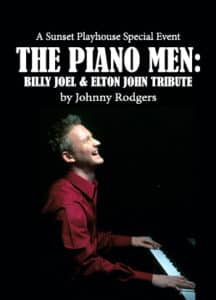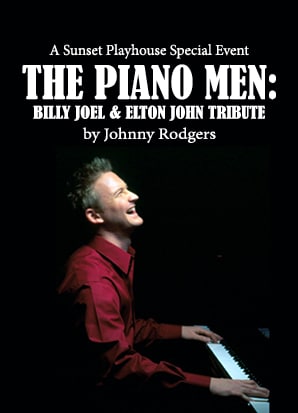 SUNSET PLAYHOUSE PRESENTS A TRIBUTE TO BILLY JOEL AND ELTON JOHN Award-winning Broadway veteran JOHNNY RODGERS pays tribute to rock's most famous pianist/singer/songwriters in THE PIANO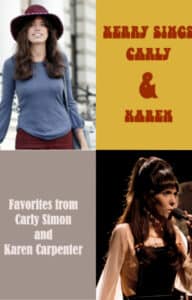 SUNSET PLAYHOUSE is pleased to re-open its doors for the first time since March 2020 with a special concert featuring KERRY HART BIENEMAN. The
Welcome! We hope you will audition for a Sunset show!
We hold auditions for all performances at Sunset Playhouse, and EVERYONE is welcome to try-out for every show!
Sunset Playhouse loves our volunteers.  We rely on them to help create the high-quality productions that Sunset is known for.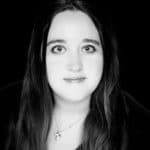 Brooke Olson now in the Sunset Spotlight. Brooke first came to Sunset as the Stage Manager for HELLO, DOLLY! and BEAUTY AND THE BEAST. …
Sunset Playhouse has been educating, entertaining, and inspiring children and adults since 1960!
Subscribe to Our Newsletter
Would you like to receive information on Sunset, our upcoming shows
and events, volunteer opportunities, and more?