KERRY SINGS CARLY & KAREN: FAVORITES FROM CARLY SIMON & KAREN CARPENTER
You must wear a mask to attend a Sunset performance.
Tickets for THIS production will be on sale starting May 1, 2021. Tickets may be purchased in person at the box office window, by phone at 262-782-4430 or by email at boxoffice@sunsetplayhouse.com. Online sales are NOT available due to COVID-19. Thanks
TICKETS
7:30 PM May 22
2:00 PM May 23
Adults – $24.00
Seniors – $22.00
This wonderful show will be performed with no intermission.
$1 per ticket fee for phone order

This is a Special Event – Pick and Choose Flex Vouchers, Sunset Vouchers, Sunset Gift Certificates, Entertainment Coupons, or any Sunset Playhouse special offers, are not valid for this show. Performed in the Furlan Auditorium.
If you are ill on the night for which you hold tickets, please DO NOT ATTEND the performance. Call the box office to exchange for a different performance or a different production.
Overview
Sunset veteran Kerry Hart Bieneman pays tribute to two of her favorite artists of all time, Carly Simon and Karen Carpenter. From "You're So Vain" to "Close to You," Kerry will sing many of the greatest hits of these two superstars
This wonderful show will be performed with no intermission.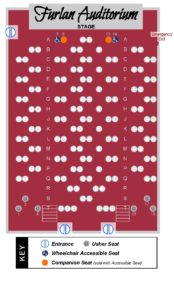 General Guidelines for Sunset Playhouse 2020-21 Season Subscribers/Patrons
Patrons, volunteers, and staff MUST provide and wear face masks when inside Sunset Playhouse.
Tickets will be available for purchase in-person at the box office window, by phone (262-782-4430) or via email (boxoffice@sunsetplayhouse.com) For now, tickets will not be available online.
Tickets for individual productions will be sold by designated release date.
If a patron is ill on the night they hold tickets, we will offer a free exchange for a future show or a refund.
Doors to building will open 30 minutes before show starts. As patrons enter, they will move directly to their reserved seats.
Patrons will find social distance markings in lobby and hallways with lobby furniture removed.
The Box Office window, concession counter, and Studio Bar feature plexi-glass barriers.
Coat check will be closed.
Programs will be a single-page, recyclable but not reusable, document with full production information available at SunsetPlayhouse.com.
There will be sanitizing stations in the lobby.
High-touch surfaces will be cleaned on a regular basis.
For now, concessions will not be available.
The water fountain, center sink in women's bathroom, and center urinal will be disabled.
Performers will not wear masks during a performance but will maintain as much on-stage social distance as possible within script requirements.
Unfortunately, post-show lobby gatherings will not be possible.
Additional guidelines may be added—or some removed—as the situation evolves.
Calendar
Sponsor Information
Cast list